1/31/14 - The Mag turns 12 years old!
1,068 views
1

RPGM Magazine will soon have surpassed a decade in operation. Thanks to all those who have stuck through all this time and continue to be active in our community. We never would have made it this long without you!

There's a chat party happening on Friday, January 31, 2014 starting at 8pm CST/9pm EST in...the chat! If you have an account, all you do it hit the chat button at the top.

More after the jump!

Come celebrate with us! There will be more important Mag news revealed there, so be there to get it first!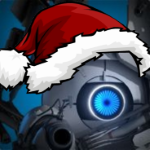 Wow, I've been here seven years and I still feel like a part of the newer generation.
< First
|
Previous
| 1 |
Next |
Last >