RPGMM Digest Issue 4
1,998 views
1

This is the fourth issue of RPG Maker Magazine Digest. Enjoy it below.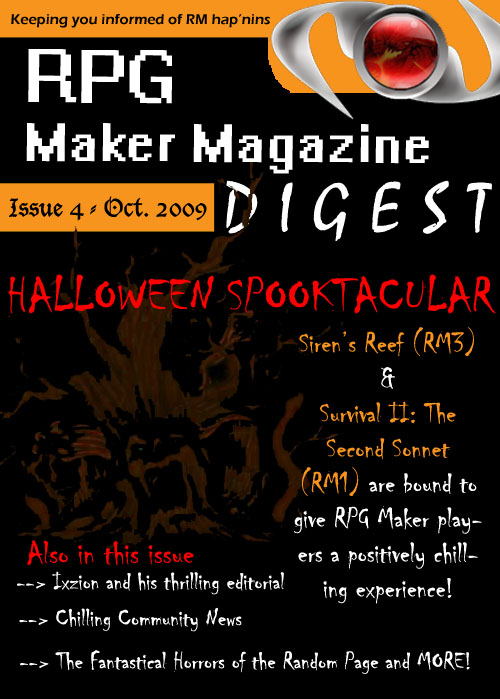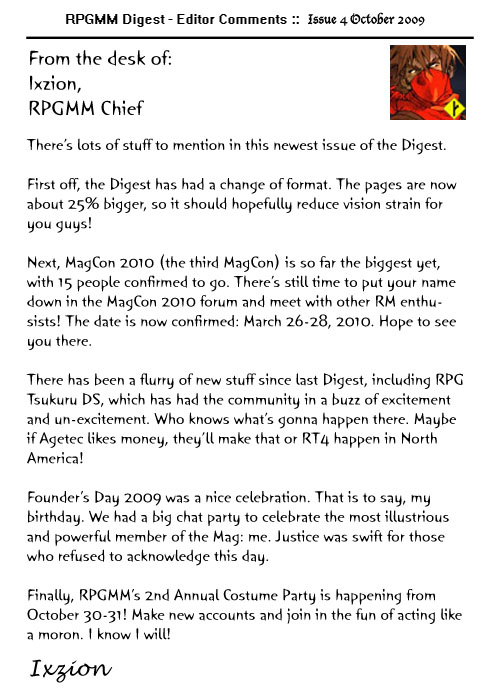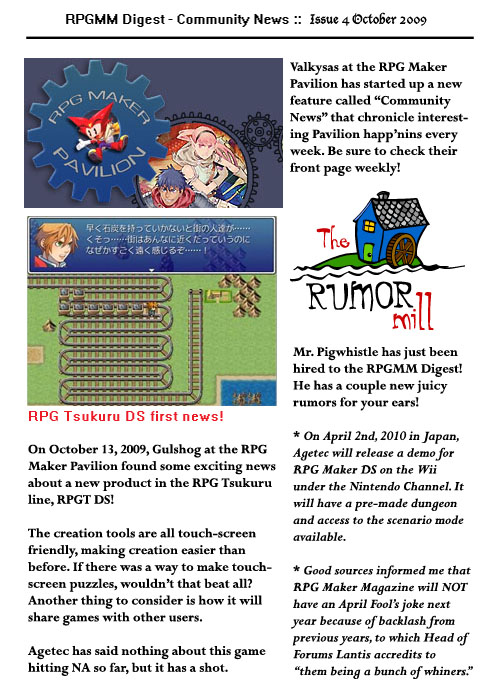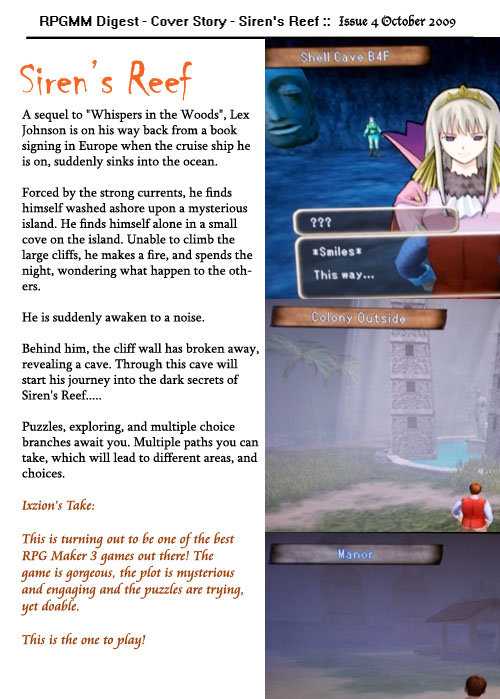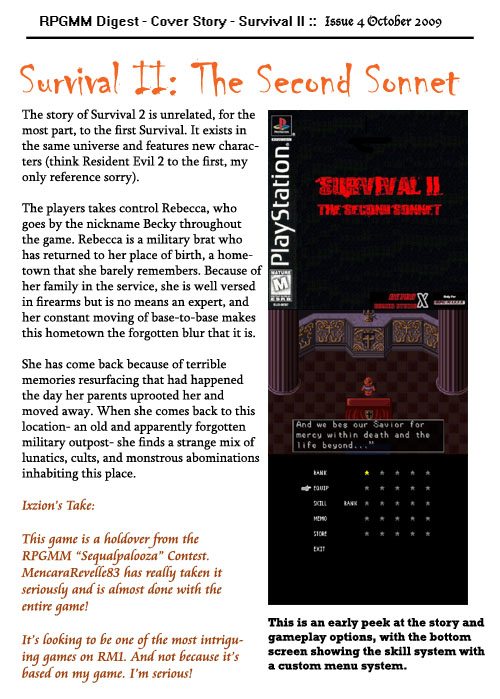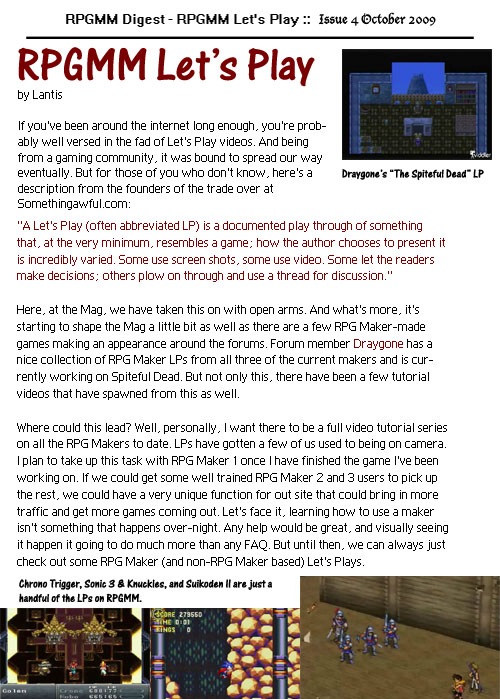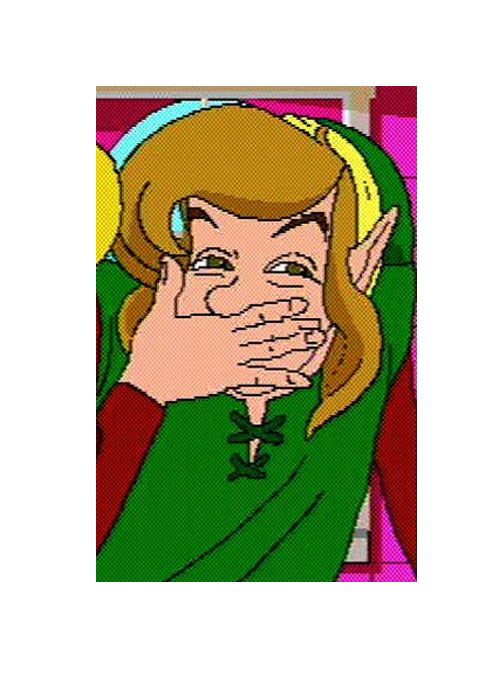 Wow, the sneak peak of Survival II from back in 2009. That second (er, middle) screenshot no longer applies, but the skill system is still pretty much the same.

I'd very much like to get the game done soon... maybe I'll surprise you like you did us with v6.
< First
|
Previous
| 1 |
Next |
Last >