RIP Satoru Iwata + Let's Nintendo Day
1,754 views
3

Satoru Iwata, the CEO of Nintendo, died on July 11, 2015. What a sad day this is. But let's not be sad. I'm declaring that day Let's Nintendo Day here at the Mag.

Basically, pick a Nintendo game and play it. Screenshare or stream it if you're able. Doesn't matter if it's long or short. Just play and remember.

Since we didn't know it happened until today, I'm doing it today. I hope to see a lot of streams and stuff!

God bless you, Mr. Iwata



Well, I didn't do any streams, but I figured I'd record a Classic run in Super Smash Bros Melee where Iwata played a huge part in. Did one of my favorite things to do in the game, fight both hands at once.
Also played as Kirby.
http://www.youtube.com/watch?v=Ffxp_SeWEmc
RIP Iwata.

I think this is a great idea. I'm going to stream Earthbound later tonight.

I'm truly thankful for what Mr. Iwata has done for the gaming industry, and also just how friendly he was in everything he did. Always an optimist.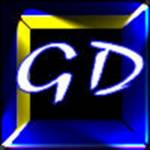 This is an especially good time for those who haven't played Earthbound to do so. The game was struggling during development so Mr. Iwata was brought in to help. He basically singlehandedly reprogrammed the entire game to save it from being cancelled!
< First
|
Previous
| 1 |
Next |
Last >