Usuru: Ultimate Story (2018 Update)
1,683 views
1
FEEDBACK
This score is based on 0 Editor reviews.


This score is based on
4
User votes.
New 2018 Update!

An epic role-playing game unlike any other.

The game and series got a rough start when it released in 2007. It's best remembered for it's typos and bugs than the actual story it provides. For this reason I initially hated the game, but over time my opinion of the game has softened. It's a flawed game, yet it's also highly enjoyable and manages to have some great moments between the dull ones.

While the game is almost completely identical to the original release in 2007, it has been updated in certain spots. My goal was to keep the game as similar as possible to the original release, while offering a few touch ups to streamline or condense some areas. Here's the list for changes I made for the 2018 re-rerelease:

1. Shortcuts though the Nympth's Forest were made to make the travel through less inconvenient.

2. A house in Zorain was given a proper entrance and exit event. Before this you could only enter the room by opening the game.

3. The shopkeeper in Zorain was fixed to have his shop open when talked to, instead of at the beginning of the level and never again.

4. A hidden item in the beginning of the Nympth's Forest was fixed so it didn't repeatedly give out items.

5. A field warp was put at the beginning of Boggy Swamp.

6. Some endgame events were tweaked. Nothing obvious.

7. A secrets text file is included with the game to detail some of the fun things about the game that aren't out in the open.



Enjoy.

-1ce/Kyle S./
Quixotic Productions

Follow the man in black as he carves deep scars into the three heroes determined to stop him. Our heroes Brandon the defender, Kyle the manslayer and James the assain chase after the man in black, determined to discover the link between him and their pasts.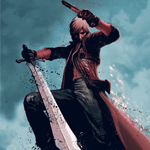 May the infamy of this game pierce the heavens.
< First
|
Previous
| 1 |
Next |
Last >