Spiteful Dead, The
2,919 views
1
FEEDBACK

This score is based on 2 Editor reviews.


This score is based on
0
User votes.
A horrible accident takes place on Belize that turns the recently deceased more aggressive. More spiteful.

The main character, Robert Miguelle, is an out-of-work private investigator who likes to drink and has wasted his life away. His dream has always been to help people. Now, it seems, that he'll have quite a bit of his dream soon...

Requires 3-9 Memory Cards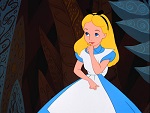 I would like to try out this game. Is it epsxe-friendly?
< First
|
Previous
| 1 |
Next |
Last >